The Public Edge Cloud to make the Internet:
faster
The Sharing Economy For Servers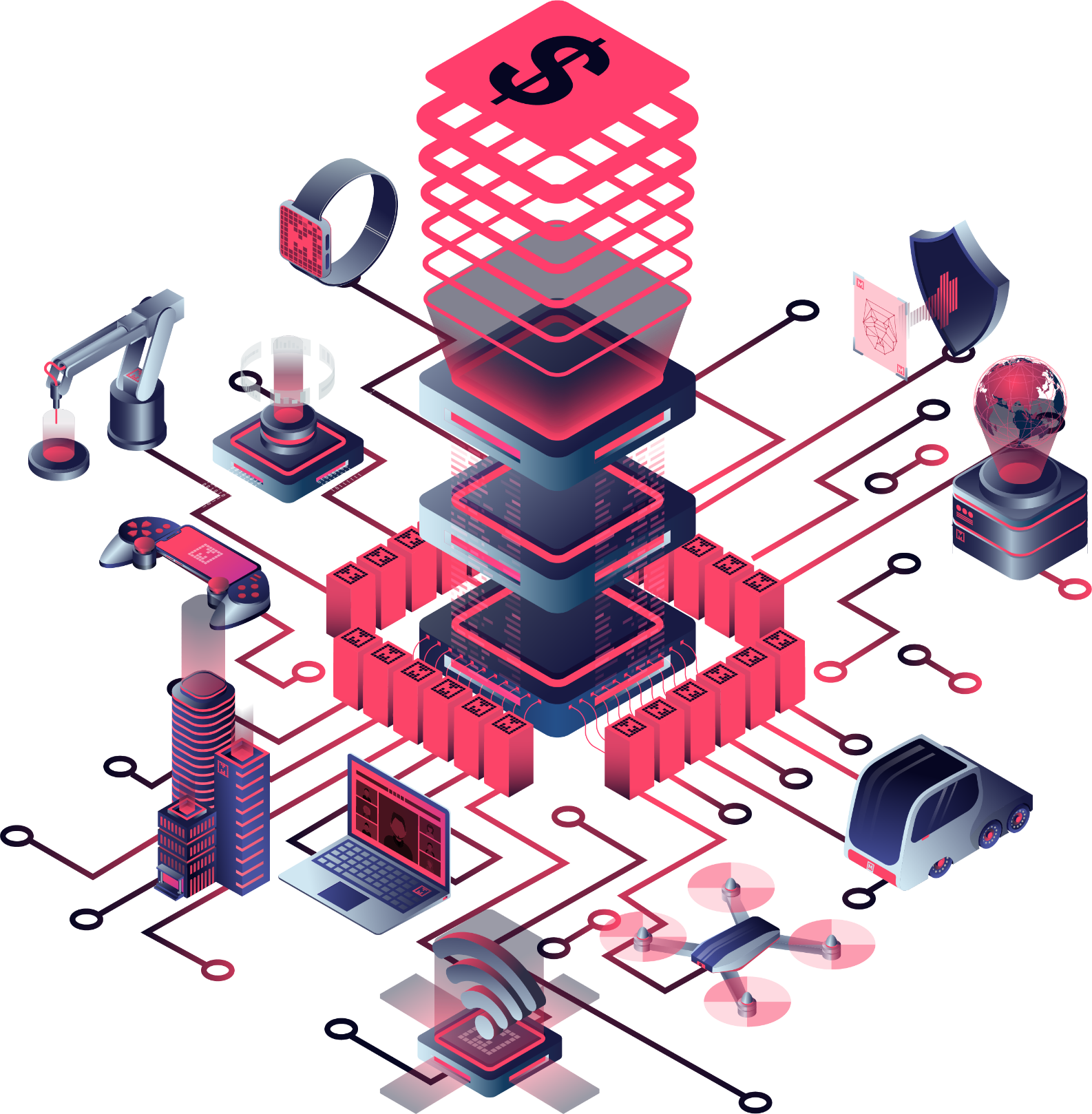 Like an Airbnb for servers, Mutable's Public Edge Cloud upgrades network operators' underutilized servers into new revenue streams by sharing their low-latency computing with the makers of next-generation AR/VR, IoT, robotics, autonomous vehicle and cloud gaming applications
How do we provide faster internet? By bringing the internet closer to users. Compared to 60 milliseconds of latency common on traditional datacenter-dependent cloud networks, Mutable's public cloud deployment on the edge ensures latency rates of under 20 milliseconds. Faster speeds translate into more reliable online collaborations and real-time technology applications.
Make a difference on the edge
Mutable Cloud harnesses 5G networks' ultra low latency to provide constant connectivity between wired and wireless devices locally on the edge. Find out how increased security, smarter collaboration and seamlessly-networked devices can reinvent your industry:
Cloud Gaming
Drones
Autonomous Vehicles
Data Processing
Internet of Things
Video Conferencing
Smart Cities
Video & Audio Recognition
Industrial IoT
DNS & Networking
Tailored Deployment Solutions
Mutable's virtual cloud deployment solution turns any underutilized server cluster into an instant micro-datacenter on the Public Edge Cloud
ISP Infrastructure

Terminate user requests before reaching the Public Internet, lowering latency and boosting security

ARM / GPU

Unleash unique cost and performance benefits by deploying applications on ARM & GPU architecture

Cross-Network Optimization

Transfer data between known networks by adopting Software Defined Networking (SDN), thereby reducing data transfer costs

No Upfront CapEx

Do away with costly expenses like in-house infrastructure development and save on personnel, hardware, and real estate

Competitive Pricing

Shift workloads based on pricing conditions for optimal performance without compromising on cost

NextGen Product Development

Upgrade to containers & microservices-oriented architecture for rapid product development and daily iteration
The Storefront of the 4th Industrial Revolution
The Main Street for Edge Solutions––Think of Mutable Marketplace as an effort multiplier which places your solutions front and center for Operators in need.
For Vendors
Enter the Spotlight:
This is your opportunity to show operators how to use your product to their advantage
You control the narrative:
Marketplace is the ideal place to share your success stories to help operators visualize your value proposition.
Find out More
For Operators
One-Stop-Shop for solutions:
Discover some of the industry's most innovative solutions and the people behind them.
Deploy demos on Mutable Cloud:
Operators can test out vendor solutions without leaving the platform with instant mutable cloud deployments.
Find out More
Discover which technologies can help you
Mutable OS

At its core, Mutable OS is a software solution specifically designed and built for multi-datacenter server…

Mutable k8s Platform

Deploy, scale and manage the services powering your next-gen application through the Mutable Kubernetes…

Mutable Node

Mutable deploys a secure, low-latency Public Edge Cloud on top of servers operated by our partners…

Mutable Mesh

Mutable Cloud Platform ensures secure communication within and between servers through...